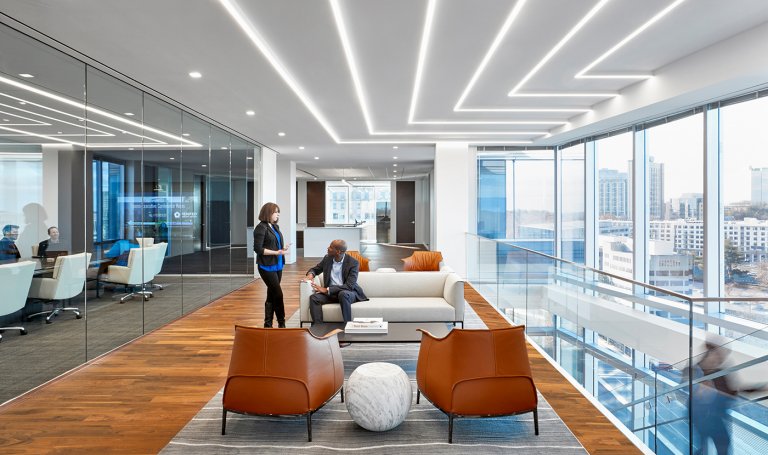 Pentagon Federal Credit Union
McLean, Virginia
Pentagon Federal Credit Union, widely known by its abbreviated name PenFed, is the nation's second largest federal credit union with assets of $23 billion and more than 1.6 million members as of July 2017. In addition to a variety of loans, savings, and deposit accounts, PenFed also offers credit cards and other financial services.
PenFed recently shifted its headquarters from Alexandria, Virginia to an 11-story building in Tysons Overlook with plans for a larger expansion at the site. PenFed CEO James Schenck said the credit union selected Tysons Overlook for its new headquarters as part of a regional search after it maxed out its space in Alexandria, where it had about 300 people, and in a second data center site in Chantilly, with another 200. The credit union wanted a site that was large enough to accommodate its growth over the next decade but also in a location like Tysons that would help to retain its employees and recruit new ones. PenFed also plans to open a roughly 4,000 square foot retail center on the ground floor.
Selux Interior linear lighting was used throughout (M36 LED Direct, M36 LED Direct/Indirect, and M100 LED) - a perfect complement to the design of the building as well as high luminaire efficiency that provides exceptional uniformity throughout.
---
architect Gensler
---
lighting designer The Lighting Workshop
---
general contractor HITT
---
photographer Meghan Ochs, Regional Special Projects and Photography Manager Associate at Gensler
---